Occupation/Career Path:
Professional/Small Business Owner
dClutterfly Livable Organization
Hobby:
surfing, eating, napping and wine-ing.
courtesy of Physics of Surfing

Last meal you ate:
turkey taco lettuce wraps.
courtesy of Eating Well
Ice cream treat preference:
Anything vanilla and everything from Scoops.
courtesy of quarrygirl.com
Obama is coming to dinner! What would you serve for a 5 course meal?
1. Amazing cheeses from Cheese Store of Silverlake.
2. Simple green salad from Hollywood Farmer's market.
3. CJ's amazing with leg of lamb with mint onion reduction, again with as much from
Hollywood Farmer's Market as possible.
4. Ice Cream from Scoops.
5. Wine from Silverlake Wine. Wine is a course, right?
courtesy of Good Stuff NW
Desert island 3:
Shrimp with cocktail sauce
Grilled Mahi Mahi with Mango Salsa
Coconut Sorbet
Clearly my island is Gilligan's Island and the Professor has built me a freezer out of coconuts
and found me ketchup.
courtesy of My Looking Glass
Cooking mishap:
I once made my dad tapioca pudding and instead of a teaspoon salt I put a cup of salt
in. And bless his heart, he ate a big bowl and told me the salt helped his sour throat.
Ethnic/culinary heritage? Do you cook anything traditional to this heritage?
Celtic mutt/California native means I can make a mean enchilada casserole with a steamed artichoke and a whiskey back.
courtesy of Lost Angeles
How did you learn to cook?
Watching my grandmother then a whole bunch of trial and error.
One thing you will never eat:
Dog.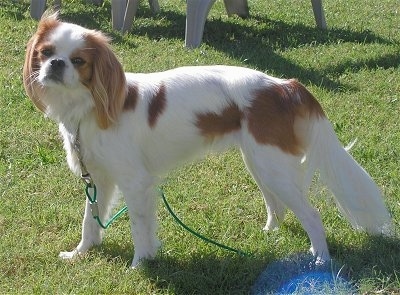 courtesy of
Dog Breed Info Center
Website/blog:
www.dclutterfly.com